Amazon is offering the 20 Track for $0.25 each: Customer Pickes.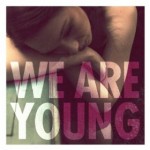 Grab the whole playlist for just $5, or pick and choose your favorites just $0.25 apiece, and create your own soundtrack to enjoy in the sunshine. To see more bestselling songs.
Plus you can use code HEARTMP3 and get Free $2 Amazon Mp3 Credit which can score 8 songs for FREE.