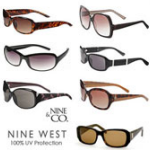 6 Pair of Mens or Womens Sunglasses being offered for only $19.99 at Graveyard Mall. Shipping is only $6.99.
Discover More $50 Bonus + 5% Cash Back in Popular Categories

The Discover More card gives you 5% cash back on various categories throughout the year. If you go through our unique Discover More Card link, you qualify to get $50 bonus after $500 in purchases. This card rarely gives out cash sign-up bonus so sign up today!