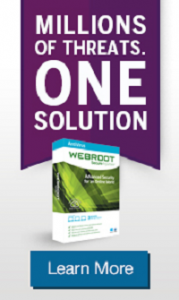 Sign up for the Ally Bank Free Webroot to protect yourself online with their free security software and all you have to do is be a member of AllyBank! With the free Webroot Secure-Anywhere AntiMalware software from Ally Bank, you can safely use your devices knowing that you're protected. Surf the web, shop online, and do whatever you please safe and sound.
Maximum Bonus: Free Webroot
Availability: Nationwide
Expiration: None
Hard/soft pull: None
Early Termination Fee: None
Don't forget, this software is compatible with Mac OS X, Windows, and Android! See our full review of Ally Bank Free Webroot Bonus for more details.