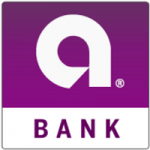 Open a  Ally Bank today and claim your $500 Bonus when you enroll in a Ally IRA Online Savings Account or Ally IRA CD with $200,000 or deposit from a non-Ally Bank between 1/1/16 and 5/31/16. The current rate for Ally IRA Savings is 1.00% APY along with up to 2.00% APY for 5-year IRA CD. If you don't have $200K deposit, you can earn lesser amount bonus with lower deposit threshold.
$25,000 to $49,999 deposit = $100 Bonus
$50,000 to $199,999 deposit = $250 Bonus
$200,000 or more deposit = $500 Bonus
Account Type: Ally IRA Online Savings Account or Ally IRA CD
Expiration Date: 5/31/16
Online Trades: None
Closing Account Fee: Unknown
Remember to deposit $200,000 by 5/31/2016 for the maximum $500 bonus, Bonus offer is dependent on deposit value. Ally Bank will help you succeed, with great rates, no maintanence fees, stable growth, and peace of mind knowing that your IRA investment is safe. Ally Bank can help you achieve your financial fortitude! See the full review of Ally Bank IRA CD $500 Bonus Promotion to learn more!