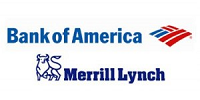 Become a Bank of America debit cardholders and you can take advantage of the opportunity to get into many museums for FREE! Some of the most notable exhibits include the Metropolitan Museum of Art in New York, the Museum of Fine Arts in Boston, the Seattle Art Museum, the Art Institute of Chicago, and the New York Aquarium are absolutely free thanks to Bank of America's "Museums-on-Us" Program!
Maximum Bonus: Free Museum Tickets
Availability: Nationwide
Expiration: None
Hard/soft pull: None
Early Termination Fee: None
Don't forget, In addition to free museum entry, Bank of America also offers this $100 checking account bonus that will allow you to claim a free debit card, which will provide you with access to the participating museums! See our full review of Bank of America Free Museum-On-Us Bonus for more details.