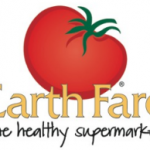 Earth Fare has the new coupon Boneless Skinless Anti-biotic and Hormone Free Chicken Breasts for only $1 Per Pound.
Limit one coupon per person purchase.
Valid until 8/28/11.
Valid only in Raleigh, NC, Greenville, SC, Rock Hill, Augusta, GA and Alabama Stores
Discover More $50 Bonus + 5% Cash Back in Popular Categories

The Discover More card gives you 5% cash back on various categories throughout the year. If you go through our unique Discover More Card link, you qualify to get $50 bonus after $500 in purchases. This card rarely gives out cash sign-up bonus so sign up today!