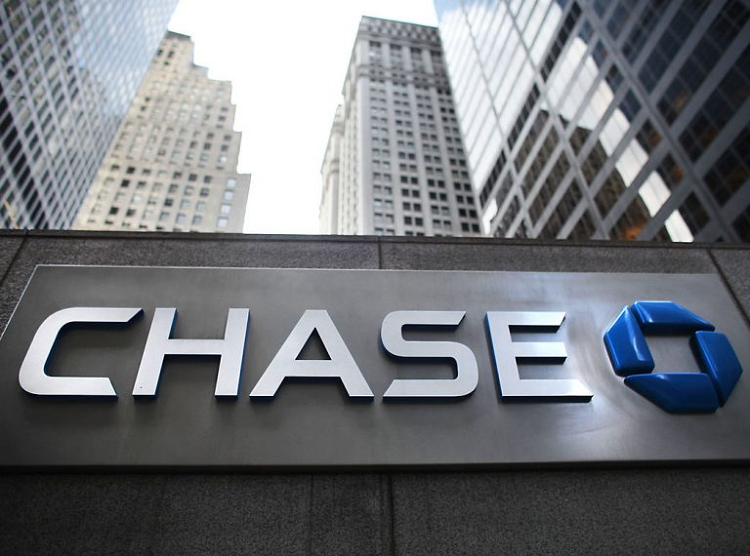 Chase Bank is the best at offering special bonus promotions for new Checking, Savings and Business account sign-ups. Look no further for those seeking the Chase $500 Coupon! Chase is known for offering great deals and promotions in hundreds of dollars just by opening an account with a few additional requirements. Forget those measly free gift promotions and actually make your banking experience worth while with an extra cash bonus! Chase is aggressive in which they occasionally offer high bonus amounts online for a limited time. They often remove the promotion before the offer ends, so it is advised to act on them as soon as possible to be able to receive the full advantages of the promotion when it is still valid.
Now until June 14, 2018, Chase is offering a $500 checking and savings bonus just by opening a new checking and savings account online or in-branch with a few additional requirements. The offer is broken down into a $300 bonus for the checking account and a $200 bonus for the savings account. Of course, you have the choice to earn one or the other, but you have to consider the fact that Chase often changes these promotions frequently and you'll never know when another chance like this will arrive. The promotion will often range from $350, $200, to even $150 to the currently high $500 for the same requirements. So why not act now and take advantage of this offer while it is still lasts. Also, opening both accounts will give you access to and abundant of banking features along with a generous cash bonus and it all starts with an email address.
Going into the details of the promotion, note that there are two parts to this offer. You can have the $500 coupon emailed to you when you submit your email address on the promotion page or now you have the option to apply for your new accounts online. You can earn $300 for the Chase Checking account and earn an additional $200 for the Chase Savings account.

$300 Chase Checking Bonus:
Open a new Chase Total Checking® account via online or in-branch through this Chase $500 Coupon link
Deposit $25 or more at account opening
Have your direct deposit made to this account within 60 days of account opening
The account does have a $12 monthly service fee, but there are a great deal of options to avoid it which including any ONE of the following activities:
Establishing a monthly direct deposit totaling $500 or more
Keep a minimum daily balance of $1,500 or more in your checking account
Keep an average beginning day balance of $5,000 or more in any combination of this account and linked qualifying Chase checking, savings and other balances.
$200 Chase Savings Bonus:
Open a new Chase SavingsSM account via online or in-branch through this Chase $500 Coupon link
Deposit a total of $15,000 or more in new money into the savings account within 10 business days of account opening
Maintain at least a $15,000 balance for 90 days from the date of deposit.
The new money cannot be funds held by Chase or its affiliates.
The Chase Savings account also has a $5 monthly service fee and can be waived with ONE the following activities:
Keep a minimum daily balance of $300 or more in your savings account
Have at least one repeating automatic transfer of $25 or more from your Chase personal checking account
Are under 18 years of age
Have a linked Chase Premier Plus CheckingSM, Chase Premier Platinum CheckingSM, or Chase Private Client CheckingSM account.
You should also keep in mind that there is a Savings Withdrawal Limit Fee of $5 for each withdrawal or transfer out of the account over six per monthly statement period.
After meeting one or both of these requirements, your bonus will be deposited into the said account within 10 business days and the bonus will be reported as interest.
Chase $500 Business Checking:
In the past, there was also a $500 bonus for the Chase Business Checking account and a direct deposit is not required. This offer is only accessible to those who have other Chase products, such as a personal checking or savings account. To access the coupon, you will have to sign on to your Chase online account in order to get to the coupon page. Then you'll get a unique coupon code generated and you'll have to take that coupon into a local branch to take advantage of the offer.
Open a Chase Business Checking account.
Deposit $500 within 10 days of account opening.
Maintain that balance for at least 60 days
The bonus will be deposited into the account within 10 days after the qualifying activities have been met.
The terms and conditions are similar to the regular Chase Checking bonus. Bonus is forfeited if the account is closed within 6 months and the offer is not available to customers who had a prior business checking account that the closed within the past 90 days.The $20 can be waived on Performance Business Checking accounts by maintaining at least $50,000 in business deposits. it might seem a little bit excessive just to avoid the extra $20 charge, so it might not be the best choice to opt for.
Conclusion:
All in all, this is a great bonus that is unfortunately hard to come by due to the frequent changes in the offer. The expiration date for the offer lasts until June 14, 2018 but Chase usually takes down this promotion earlier than anticipated. When you think about, all you need is a direct deposit in the checking account and maintain $15,000 in the savings account. Bonuses are basically a waiting game. You have to make sure that you keep these funds for at least 90 days in order to be eligible for the cash bonuses. Also, if any of these accounts are closed within 6 months of opening by the customer or Chase, the bonus will automatically be deducted at closing. Overall, it is a great bonus to take advantage of, and if you happen to see this offer at any time don't hesitate to join Chase!