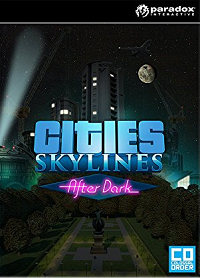 Amazon.com has Cities: Skylines After Dark (PC Digital Download) on sale for $5.99.
Utilize the Day and Night Cycle: The city changes during the hours of the day and affects citizen schedules.
Leisure specialization: Commercial areas can specialize in leisure activities.
Tourism specialization: Commercial areas such as bars and restaurants, small marina and fishing tours on the shoreline can specialize in beach activities.
Expanded City Services: Criminals will now be taken to Prison from Police buildings.
New transportation options: Bikes and dedicated bike lanes and bike ways let citizens opt for a faster alternative to walking. Bus lanes can be used to help the public transportation run smoother.