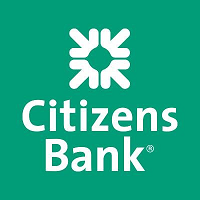 Become a Citizens Bank member today and claim your $1,000 bonus for signing up with a CollegeSaver savings account, when you open the bank account before your child's 12th birthday, then save the monthly minimum amount every year, and you'll receive a $1,000 bonus when your child turns 18. With a 6.40% annual rate of return each year, and an easy manageable platform savings account that guides you every step of the way.
Maximum Bonus: $1000
Availability: CT, DE, IL, IN, KY, MA, MI, NH, NJ, NY, OH, PA, RI, and VT
Expiration: None
Hard/soft pull: None
Early Termination Fee: Must keep account open to receive bonus
Don't forget to start the account when your child is atleast 12 years of age to fully claim the $1000 cash bonus. See our full review of Citizens Bank CollegeSaver $1000 Bonus  for more details.