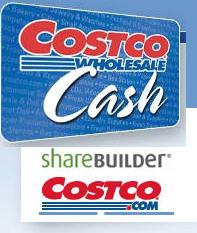 Get a $60 Sharebuilder bonus if you are a Costco Executive members with promo code COEXLPC11 or a $55 bonus for regular Costco Gold Star members with promotional code COGOLPC11.
Feel free to discuss all this Costco Sharebuilder bonus in our Forums.
Chase Freedom® Visa $100 Cash Bonus
The Chase Freedom Visa card is currently giving out a $100 bonus when you make $799 in purchases in your first three months. You will get 5% cashback on rotating categories like gas, drugstores, home improvement, and 1% everything else. There is absolutely no annual fee. Sign up for your $100 Bonus!