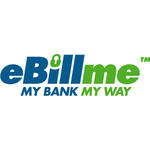 Every Tuesday, eBillme offers double the cash back from select merchants. Get 20% cash back on the following gift cards: Home Depot Gift Cards, Amazon.com Gift Cards, Overstock.com Gift Cards, Foot Locker Gift Cards, and Dell Gift Cards.
+ Get additional 1% cash back when you use the Chase Freedom Mastercard card ($100 bonus) on qualifying purchases. Read more on this eBillme 20% cash back deal in our Forums.
Chase Freedom® Mastercard $100 Cash Bonus
The Chase Freedom Mastercard is currently giving out a $100 bonus when you make $799 in purchases in your first three months. You will get 5% cashback on rotating categories like gas, drugstores, home improvement, and 1% everything else. There is absolutely no annual fee.