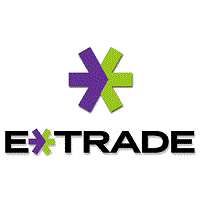 Sign up to E*TRADE brokerage account to earn Up to $600 in cash bonus with $250,000 or more deposit. You'll also get Free Trades for 60 days when you open a new E*TRADE Securities Individual, Joint or Retirement account and funded within 45 days of account opening. They have all the right tools for your investing needs! And with outstanding customer service, E*Trade is determined to make your every investment count!
Account Type: Individual Retirement Account (IRA), Individual, Joint or Custodial account
Expiration Date: None
Online Trades: $7.99 per trade
Closing Account Fee: Make sure to keep the deposit amount in your account for at least six months or your award may be reclaimed by E*Trade.
Remember to deposit $250,000 within 45 days for the maximum $2,500 bonus, deposit amount is a criteria upon given bonus offer . E*Trade will help you succeed as an investor with all their tools, and personalized support. Invest right, with *Trade! See the full review of E*Trade Broker Bonus to learn more!