Cardstore.com has a new promo code CCE2246 for you to get a Free Birthday Card for the first 25,000 to use it today. Cardstore.com is offering this everyday till 3/14 so don't worry if you miss this today. Receive one free card up to the total maximum offer value of $6.00, when you enter coupon code CCE2246 at check out. No minimum purchase necessary. Limit one free card per household.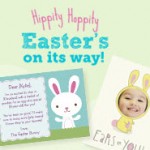 Chase Continental OnePass Plus – Up to 40,000 Bonus Miles!
The Continental OnePass® Plus airline rewards MasterCard by Chase offers up to 40,000 bonus miles and perks such as fee waivers and free upgrades on flights. You'll get 25,000 bonus miles after your first purchase and another 5,000 bonus miles for adding an authorized user, that's enough for a free round-trip ticket. There is no annual fee for the first year, a savings of $95.