Amazon is giving away the FREE Kindle book A Terrible Beauty [Kindle Edition].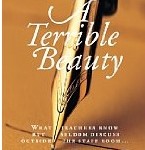 This novel is an inside view of the anger and frustrations felt by teachers in failing school systems. St. John takes critical aim at all the teaching theories and experiments that school districts churn out on a regular basis, which totally ignore the abysmal track record of earlier programs and the basic needs of its students.
Chase Continental OnePass Plus – Up to 40,000 Bonus Miles!
The Continental OnePass® Plus airline rewards MasterCard by Chase offers up to 40,000 bonus miles and perks such as fee waivers and free upgrades on flights. You'll get 25,000 bonus miles after your first purchase and another 5,000 bonus miles for adding an authorized user, that's enough for a free round-trip ticket. There is no annual fee for the first year, a savings of $95.