Tanga has a One Year Subscription to Rolling Stone Magazine for only $3.99 (retail $101.75). Simply use coupon code STONE from now until 10am EST.  Code valid up to three years at this price – $11.97 for three years.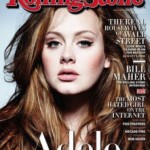 Plus you can have 4% Cash Back from Big Crumbs.
Rolling Stone is written for a reader who's interested in entertainment, including music, movies, television, technology, and national affairs. It combines its significant entertainment reviews with cultural and social commentary, featuring articles on politics, celebrities, and more.