Subscribe to OK! Magazine now with coupon code SWAGGRABBER for special price: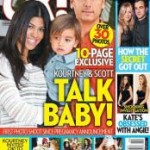 1 year subscription for $15.
2 year subscription for $25.
3 year subscription for $30.
This offer expires at 05/30/12 11:59 PM EST EST. Code SWAGGRABBER can be use to save 20% off all subscriptions on DiscountMags.
OK! is the world's biggest weekly celebrity magazine. Each issue is filled with celebrity photographs, interviews, close-up views inside their homes, on their vacations, and all the details of their daily lives. Get the latest scoop on celebrity hook-ups, break-ups, weddings, babies, diet, fashion and more! No magazine subscription gives you a more in-depth look into celebrity lives every week.