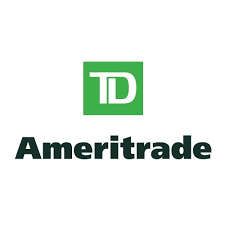 Open a TD Ameritrade Brokerage account to claim your $600 cash bonus when you roll over your old 401K into a new TD Ameritrade account by 9/30/2016. You can get up to $600 cash when you fund a new Individual, Joint or IRA TD Ameritrade account with $250,000 or more within 60 days of account opening. It only takes 15 minutes to get started, so don't hesitate to open your account today, with smart tools, IRA tax benefits, and plenty of investment choices, TC Ameritrade is there for you!
Account Type: Individual, Joint, or IRA TD Ameritrade Account
Expiration Date: 9/30/2016
Online Trades: $9.99 per trade
Closing Account Fee: Make sure to keep the deposit amount in your account for at least 12 months or your award may be reclaimed by TD Ameritrade.
Remember required money must be deposited into the activated brokerage account within 60 days, bonus offer varies upon deposited amount. Dont forget to keep the deposit amount in good standing for at least 12 months to avoid forfeiting any money. See the full review of TD Ameritrade Stock Broker $2,500 Bonus Promotion to learn more!