Amazon's Today Instant Video Deal is still offering a rental of The Change-Up for only $.99. you'll have 30 days from when you rent to start watching, and once you start watching, movies have a 24-hour window to finish watching.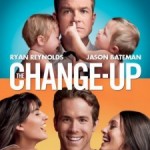 Ryan Reynolds and Jason Bateman star in the outrageous comedy from the director of Wedding Crashers and the writers of The Hangover. One drunken night, two friends admit that they wish they had the other's life. Mitch (Ryan Reynolds) thinks Dave has it all: a beautiful, loving family and a high-paying job at a prestigious law firm. But Dave (Jason Bateman) thinks Mitch's stress-free life without obligation or consequence is the real dream come true. The next morning they wake up, hungover, in each other's bodies, and proceed to freak out! With time not on their side, Mitch and Dave comically struggle to avoid completely destroying each other's lives before they can find a way to get their old ones back.
Chase Freedom MasterCard $100 Bonus + 5% Cash Back in Popular Categories
The Chase Freedom MasterCard gives you $100 cash back when $500 is spent within 90 days of account activation. This card makes accumulation and redemption of rewards as simple as possible. Benefits include 0% intro APR for 6 months on purchases and 12 months on balance transfers; 5% cash back every quarter in categories such as gas, groceries, travel and home improvement purchases.