Use code 4557 at Discount Mags to get the deal for Women's Health Magazine for only $4.00 per year.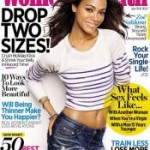 The coupon code is valid for up to a four year subscription.
This offer is valid today only – 2/11/12.
Plus, you will get an additional 16% Cash Back from Big Crumbs.
A lifestyle magazine rooted in health and fitness. Women's Health is filled with actionable and practical advice that you can use today. For women who want to do more, have more, and be more.
Chase Continental OnePass Plus – Up to 40,000 Bonus Miles!
The Continental OnePass® Plus airline rewards MasterCard by Chase offers up to 40,000 bonus miles and perks such as fee waivers and free upgrades on flights. You'll get 25,000 bonus miles after your first purchase and another 5,000 bonus miles for adding an authorized user, that's enough for a free round-trip ticket. There is no annual fee for the first year, a savings of $95.