You want to look at your budget and make a free $10 bonus? Personal Capital, an investing and portfolio management site, is offering a $10 bonus for signing up through my referral link. Personal Capital is free to join and offers valuable, objective advice on how to properly manage your money in order to develop a nest egg and successfully retire. Going through my own account, it reminds me a lot of Mint.com. You simply input your account information and the website helps you track your investments, credit card balances, and changes to your checking/savings accounts. The layout gives you many full-color charts & graphs to help you  easily visualize all of your financial accounts at once.
Personal Capital $10 Bonus Promotion
Sign up for PersonalCapital.com using my referral link.
Add your financial account(s) to your Personal Capital dashboard. You must link at least one account in order to get the bonus.
Wait 30 days for your bonus to be paid out via Paypal.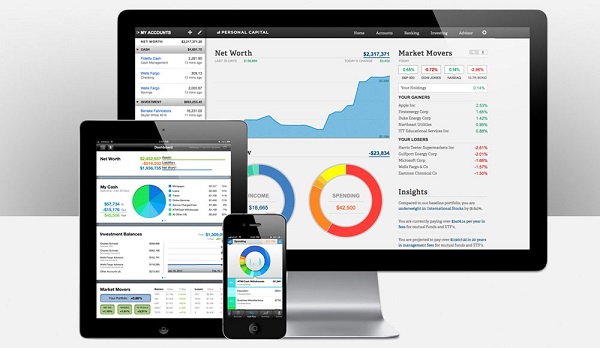 Personal Capital Account Features:
Free to Join
Stock Option Tracker
Asset Allocation Target
Investment Checkup
Tax Optimization
Again, earn a $10 bonus from Personal Capital by signing up for a free account. This website will help you have a deeper understanding of your finances in order to develop long term goals and investment plans. They offer objective advice in order to start up investments that are in your best interests. Sign up today to receive a $10 bonus and sound advice. Find more ways to Make Money Online!